Cabrera Lawn Bowls Club
We are the only Grass Bowling Green in the southeast of Spain.
We pride ourselves as one of the best clubs in the area as we not only bowl competitively but socially as well. Some of our bowlers like to come to club mornings to meet friends get gentle exercise and play a sport that they enjoy. Where as other members like to be a bit more competitive use the club mornings as practice sessions. There are many bowling clubs in Spain and you can enter local and National Competitions.
Our Sponsors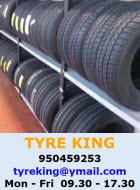 What's It All About?
This is a members website to enable all players Home and Abroad to keep abreast of what is happening. As we progress you will be able to see forthcoming events and contact us through the website.
Try It For Yourself!
This is a sport for both Men and Women. Come along and try it for yourself. Stay in the local area enjoying the Winter Sun. (rental costs are the lowest they've ever been) or Retire to Spain enjoying the sport all year round. You can have three free lessons with one of our qualified coaches. Contact the Club Secretary (0034) 634 317 254 or the Captain (0034)711034517 or send us a message via our contact page.
Visitors
Visitors are made most welcome here at Cabrera Lawn Bowling Club. We can accommodate Individual Players or Teams of Players Bowls Holidays. The Rates are 6€ per player per session. For those of you here for a longer stay, we now have a Pre-Pay Temporary membership of 45€ for 1 month, 80€ for 2 months, 105€ for 3 months, 120€ for 4 months This also allows you to enter FAB competitions and the FAB Leagues (this attracts a registration fee). You may also enter all club competitions during the period of your membership with the exception of the Gents and Ladies Club Championship. We also have a limited range of bowls for hire. If any of this is of interest please use the Contact Us page and our Captain will reply to you. If, after trying bowling, you wish to apply to be a full time member our annual fee is 200€.